Hotel Alimar
«Natal
«Natal Hotels
«Hotels in Ponta Negra
«Other hotels near Alimar




Hotel Alimar
Address: R. Manoel Satiro, 75 - Ponta Negra - Natal/RN
(across the street from the cemetery of Ponta Negra)
Tel:(84) 3236-3671 - Fax:(84) 3236-3349 - Cep: 59.090-180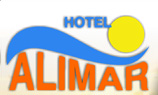 Mid priced hotel in the heights of Ponta Negra.

The hotel is much bigger than what the small entrance makes appear. There are about 50 rooms, distributed in several buildings; there are some rooms with a front view to Ponta Negra beach, rooms with view to the internal yard and to the swimming pool, and rooms with no view at all.
We stayed in the hotel in April of 2005 (low season), and paid R$ 85 for a double room (check out our survey on prices of hotels in Natal); a discount was given for payment in cash. We made the reservation by phone call; the prices varied in accordance with the number of occupants, but there was not any reference to difference in prices because of better or worse views.

Breakfast is very good. Large selection of breads, cakes, fruits, juices (three different juices everyday), drinks (coffee, tea, milk). There was a combination of traditional items (cheese, ham, eggs, etc) with regional items (cuscuz, macaxeira, etc - a maid prepares tapioca by request).
There is a mid-sized swimming pool for adults, and a small one for children; a small waterfall separates the pools. Notice: during our stay, the water had too much chloride.
The hotel has a small games room (billiard, football table, tennis table) and free internet connection (three old computers - very likely infected with virus; don't use it for critical transactions). Also, the hotel has a small playground (large plastic toys) and a good fitness area.
There is a small parking area in front of the hotel (3 or 4 cars only); when this gets full, cars park near the cemetery.

Alimar is located at the top of the Ponta Negra hill, but access to the beach is not difficult (there is a back exit through the swimming pool area). The hotel is at a privileged position to go to the Altos de Ponta Negra. There are several restaurants and night clubs at a walking distance.

The hotel is next door to Marazul Turismo, probably the biggest operator of buggy tours in Natal. It looks like there is not any discount for being a guest in the hotel.



Below, some photos of the hotel Alimar.

Back to Top